Part no.: 70 3784 706 08
M12 Female panel mount connector, Contacts: 8, shielded, with cable assembled, IP67, UL, M16x1.5, Ethernet, PUR, green, 4 x 2 x AWG 26/7, front fastened, 0.5 m
M12-X, series 876, Automation Technology - Data Transmission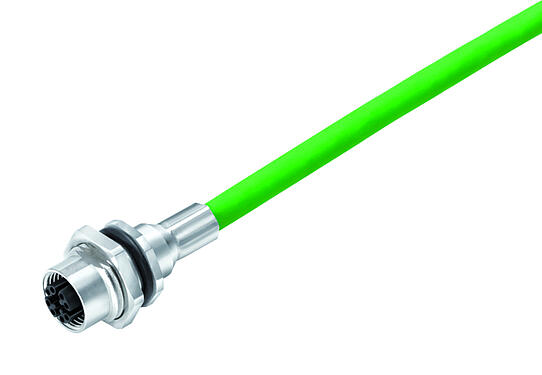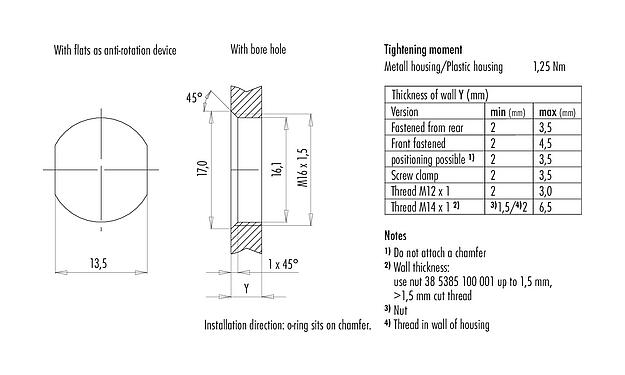 This female panel mount connector with screw locking and a pin count of 8 is according to its protection class IP67 Dust-tight and has complete protection against contact and protection against temporary immersion. It can be used in areas with a pollution degree of 3. In places where contamination can occur that is conductive or can become conductive through condensation. With temperatures ranges of -40 °C/85 °C is this shielded M12-X female panel mount connector designed for both severe cold and severe heat. und has the UL approval. Due to the qualified rated voltage of 50 V (AC ) / 60 V (DC) and the rated current of 0,5 A it is perfectly tuned for its field of application. It complies with the type standard DIN EN 61076-2-109.
General Disclaim Notice
The connectors have been developed for applications in plant engineering, control and electrical equipment construction. The user is responsible for checking whether the connectors can also be used in other areas of application.
Plug connectors with enclosure protection IP67 and IP68 are not suitable for use under water. When used outdoors, the plug connectors must be protected separately against corrosion. For further information on the IP protection classes, please refer to the "Technical Information" download centre.